As our client, you will always deal directly with the Principals … Seasoned Business Professionals with both academic and proven long-time success in the Central Virginia business community.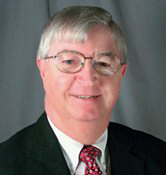 E.Wayne Bullis, Ed.D, CRFA
Wayne is a native of the Northern Neck of Virginia with over 3 decades of success as a financial advisor to small and mid-size business owners. His professional experience includes 8 years as a Principal in a Richmond-based business brokerage firm and owner of a financial advisory company that focused on helping business owners create, capture and capitalize on enhanced business value.
Wayne's academic credentials include both Bachelor's and Master's degrees from the College of William and Mary and a doctorate focusing on Leadership, Management, and Organizational Development from the University of Virginia.  Click Here for Wayne's successes as a business broker, business advisor and entrepreneur.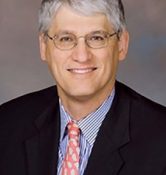 Robert "Bob" Bennett, MBA
Bob brings to our team over four decades of success as a Senior Level commercial banker serving small/mid-size businesses in Central Virginia. His professional career has been to advise business owners regarding their financial service needs … and working with clients' Trusted Advisors to facilitate both the sale and purchase of companies.
Bob is a BSBA graduate of University of North Carolina-Chapel Hill and earned his MBA at the University of Richmond Robins School of Business.
---
Business Owners and Trusted Advisors
When working with advisors, do you value:
Access to principals
Long-time central Virginia business professionals
Experience in growing and selling our own businesses
Principals with both CPA and entrepreneurial credentials
Superior level of service
Nimble solutions to unexpected challenges
Practical, pragmatic and effective guidance
Give us a call, or drop an email today. It never costs anything to talk!