But first, a thought for you to consider …
There's Always a Good Time to Sell Your Business
And Now May Be Your Time

Business owner … you've been impacted by the C-19 pandemic. Most likely your experience has been somewhere on a continuum of frustrating interruptions in normal operations to issues of more serious consequence.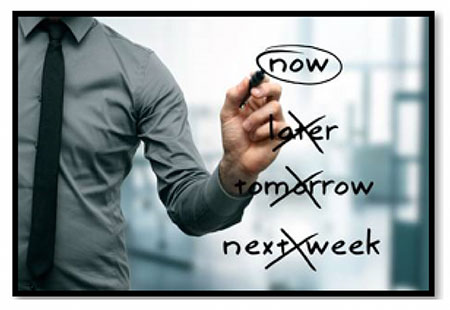 Now couple that challenge with a need or desire to sell your business. It's likely that your greatest concern is that it's not the best time to sell. In this article, we'll suggest that it may be a very good time to sell.
You may be at a critical stage in both your personal and professional life relative to why you want to sell your business. In our work with scores of small business owners like yourself, here are the top 5 reasons entrepreneurs claim as a sense of urgency to sell.
Health: "My health is preventing me from running my business." "My business is endangering my health."
Family: "My family relationships are threatened because of my commitments to the business." "Ours is a family business and is causing problems among the owners, my relatives."
Partnership: "My partner and I can't stand each other anymore." "My partner and I are constantly in conflict over how the company should be run.
Retirement: "I've given the business all that I can. It's time to retire my jersey."
Burnout: This is at the top of the list of reasons why businesses are sold. Running a small business is often stressful and burnout is common. Smart business owners deal with it before it can impact their businesses – and their personal lives.
So, if your self-appraisal reveals one or more of these as major, immediate concerns that may severely impact your well-being and that of those you cherish … it may well be time to reorder your priorities and consider this as a good time to sell.
And here are 3 questions to ask yourself that will help reinforce your decision.
How long will the pandemic crisis last?
How much value has my business lost and may continue to lose?
If I wait to sell, how long will it take to return my business to pre-pandemic peak sale value?
One more consideration. Will we suffer a "coronavirus redux"? The experts … the CDC, federal officials and the WHO … profess absolutely no idea of the potential, severity or actual re-occurrence. If we are once again subjected to sheltering-in-place, quarantines, employment furloughs/layoffs and extended social distancing, it's anyone's guess on the net effect on you and all small business owners.
The good news is there are qualified buyers out there … buyers who are not just looking for bargain-basement pricing. While there are some who seek distress sales, there are many who are looking for a business that has current real value and significant future upside potential.
We know that, because we get several requests every week from qualified buyers.
Research indicates that companies that have focused on the six major drivers of business value will weather most pandemic/downturn conditions. We can help you assess the health of those value drivers in your business, prepare the business for sale, and get peak value
Takeaways
Your need and desire to sell must be based on realistic expectations … especially given the impaired pandemic business climate. The value of your company is "in the eyes of the beholder". That means what a qualified buyer is willing to pay, not what you would like to walk away with from the closing table.
The reality is what the market is today, not what you perceived it to be pre-C19. So, wishes of days past is not helpful. Avoid frustration and the potential to turn off qualified buyers who have the wherewithal and willingness to buy at a realistic price … one that is market-driven, not your desired life-style in your golden years.
So, don't delay! If your need or desire to sell is for one or more of the 5 reasons above, know there are qualified buyers.

As ever, Rich-Biz Brokers & Advisors, LLC principals are always available for a confidential chat.
It never costs anything to talk. Don't hesitate! Contact Wayne Bullis, Managing Partner
Cell: 804.217.8354 | Email: wayne@richbizbrokers.com
We will help! Just give us a call or drop an email. We'll respond promptly!