An ER Approach to Managing Through C-19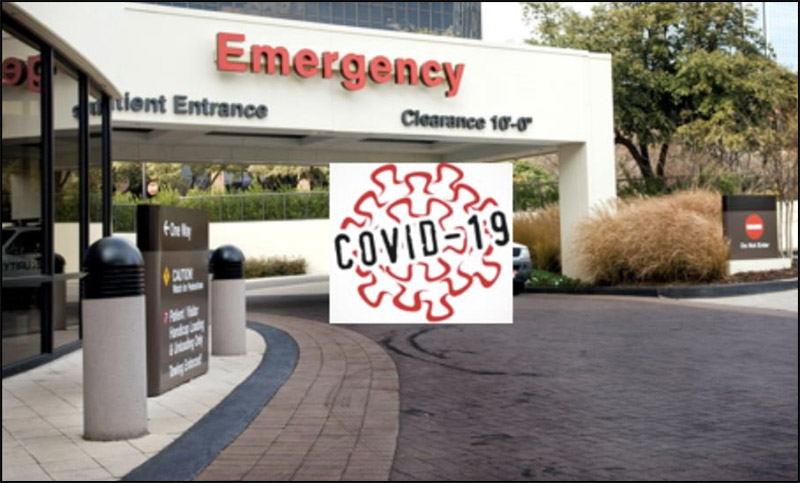 Here's an understatement … the past 90 days have impacted every small business … some with devastating consequences, others with frustrating interruptions of normal operations. Regardless of the degree to which your business has been disrupted, it requires non-standard management efforts to deal with the C-19 emergency.
So, in this article we'll suggest an ER approach to business management during and immediately following the pandemic crisis. In moments of physical catastrophe, emergency room personnel fall back on basic training:
Diagnose and Deal with the

Now

Plan Treatment for

Next

step.
Consider Longer-term Prognosis for

Beyond

the Crisis.
Now
No need to tell you … you and your company are there now and have been for several months. The major challenge among the many you face is to stop cash flow hemorrhaging.
It's likely that your business, along with most, has suffered a significant drop in cash flow. Of course, maintaining adequate cash flow is critical to survival. The place to start is to examine the four elements of your cash conversion cycle:
Revenue
Inventory
Days Receivable
Days Payable
Doing so will tell how much time your company needs to sell its inventory, to collect receivables, and to pay its bills without incurring penalties. Careful analysis may reveal ways to accelerate that cycle with enhanced cash flow as the payoff.
The flip side of the revenue coin is expenses. Where can you cut? Be reasonable … but be tough! These are not times that support the "nice-to-haves" at the expense of the "must-haves".
While it is not a long-term panacea, certainly avail yourself of the stimulus packages provided by the feds. In the face of historically high C-19 related unemployment, coupled with unprecedented mandates for many businesses to cease or at least curtail operations … several government financial initiatives were implemented.
Employers have been and continue to be encouraged to keep employees on the payroll by automatically participating in three main support programs:
Paycheck Protection Program (PPP)
Employee Retention Credit
Paid Sick Leave & Family Sick Leave Credits
Likewise, unemployment benefits for C-19 displaced workers have been generously expanded which may prove valuable later in this pandemic cycle to re-employ former key employees.
Admittedly it's early days, but if history is any predictor of the future, expect government financial assistance to be expanded, not abandoned. A case in point … earlier this month the PPP requirements were changed by unanimous vote of the Congress resulting in significant flexibility to make it easier for more borrowers to reach full, or virtually full, loan forgiveness
Next
OK … you've adapted to the Now, so time to pay attention to what comes Next. The object of this exercise is not just to survive … it is to prevail. There are three main areas to address. Thankfully, in one sense, you probably have less demands on your time, so use it wisely to plan and execute the following:
Avoid becoming out-of-sight … out-of-mind. Yes, business has slowed which means less contact with resources that will be key to your total post-pandemic recovery. Don't accept that as a fact of life! Be proactive! Maintain top-of-mind awareness with your customers (past and present), suppliers, vendors and referral sources. The time is coming where the strength of these relationships will be critical to elevating you and your company to transcend the "now normal" in favor of the "new normal".Likewise, stay in touch with furloughed employees as well as those you may have had to let-go. Your greatest redemptive assets will be your worker talent pool. A regular email, phone call or text will go a long way to having employees feel valued and anxious to join with you again when this economic and health crisis passes.
Consider a self-appraisal of why you want (or, pre-pandemic, thought you wanted) to sell your business. Here are reasons that others have shared and that you may find enlightening as you reexamine your motivation to sell:
Health:  "My health is preventing me from running my business." "My business is endangering my health."
Family: "My family relationships are threatened because of my commitments to the business." "Ours is a family business and is causing problems among the owners, my relatives."
Partnership: "My partner and I can't stand each other anymore." "My partner and I are constantly in conflict over how the company should be run."
Retirement: "I've given the business all that I can. It's time to retire my jersey."
Burnout:

This is at the top of the list of reasons why businesses are sold. Running a small business is often stressful and burnout is common. Smart business owners deal with it before it can impact their businesses – and personal lives.

Which of these, or others, are still paramount in your motivations in the shadow of the pandemic? It may be time to reorder priorities or reinforce what's necessary to sell your business as you originally contemplated.
Get your house in order. There are six drivers for you to realize post-pandemic peak sale value for your business. Here's your Checklist-for-Success to better ensure your financial victory in the sale of your business.
Beyond
At this point, it's anybody's guess what the "new normal" will look like. One area that is getting considerable attention is a move toward working remotely.
HR experts are anticipating that organizations that did not allow employees to work from home before the pandemic will have a difficult time enforcing that policy after COVID-19. This unexpected work-from-home mandate has forced many companies to accept remote work as a matter of business continuity. To recruit and retain employees in the future, those same organizations will continue a policy of flexibility for employees to choose their work location.
The challenge for employers is how to engage remote employees. Importantly, three guiding principles remain constant regardless of where an employee is working. Each distills down to effective communication by management.
One of the strongest human needs is to have a sense of belonging.
Basic management practices don't change … just the delivery vehicles to remote workers.
Communication is a two-way street.
Here's a structure for effective remote employee management via communication.
Communicate your expectations including clear and measurable goals.
Schedule a daily check-in via media.
Be alert and offer help to overcome challenges that come with telecommuting.
Empower remote employees to make their own decisions, communicate and implement new ideas.
Encourage employee collaboration and communication to learn from each other and stay connected as a team.
Choose the right communication tools; don't rely on email as your primary medium.
Be sure to read this story about how a local RVA company, Elephant Insurance, is extending its stay-at-home work strategy through year-end for its 650 employees. Reason: No loss of productivity coupled with increased safety for workers. We'll see how this example may become the norm for other employers as well.
Now back to where we started with this article … how to prepare your company for post-pandemic peak sale value. Well, here are six considerations with which you will need to come to grips.
Realistic Expectations
Business Value
You're Too Busy to Sell Your Business
Potential Buyers
Curb Appeal
Get Your House in Order
Click here for more detail on each of the above.
Coronavirus Redux? Now here's a "wild card" if there ever was one. Who do you want to believe … the CDC, local officials, the WHO or ….? I profess absolutely no idea of potential, severity or actual re-occurrence. If it were once again to result in sheltering-in-place, quarantines, employment furloughs/layoffs and extended social distancing, it's anyone's guess on the net effect on you and all small business owners.
As facts continue to unfold, I'll be in touch to keep us all abreast of how to best prevail and maintain positive cash flow and help all of us to get through these next few months.
Have a need for one-to-one help with your unique business issues … please, send us an email or give us a call!