Word Count: 684
Reading Time: 2.7 minutes
SO, YOU THINK YOU'RE READY TO SELL YOUR BUSINESS
3 Items to Consider to Be Sure!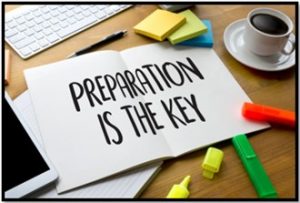 1. Why Do You Want to Sell  2. Financial Readiness 3. Emotional Readiness
You've spent considerable time, perhaps decades, realizing your vision of the business you created. And now you're at the enviable, yet frightening, crossroads … thinking of selling your business.
You may be at a critical stage in both your personal and professional life relative to why you want to sell your business. In our work with scores of small business owners like yourself, here are the top 5 reasons entrepreneurs claim as a sense of urgency to sell.
Why Do You Want to Sell?
Burnout: This is at the top of the list of reasons why businesses are sold. Running a small business is often stressful and burnout is common. Smart business owners deal with it before it can impact their businesses – and their personal lives.
Health: "My health is preventing me from running my business." "My business is endangering my health."
Family: "My family relationships are threatened because of my commitments to the business." "Ours is a family business and is causing problems among the owners, my relatives."
Partnership: "My partner and I can't stand each other anymore." "My partner and I are constantly in conflict over how the company should be run."
Retirement: "I've given the business all that I can. It's time to retire."
So, if your self-appraisal reveals one or more of the above as major, immediate concerns that may severely impact your well-being and that of those you cherish … it's time to sell.
Once the decision to sell has been made, it's absolutely typical for business owners like you to have "next step" concerns. At the top of the list … Am I ready to sell … financially and emotionally? Now these are two powerful issues to wrestle with! How to proceed when it appears time to close the last chapter of being actively engaged in your business?
Financial Readiness
On the financial side, have you thought through what sales price will satisfy your financial needs? Keep in mind that the value of your company is what a qualified buyer is willing to pay, not what you would like to walk away with from the closing table.
Emotional Readiness
Emotional readiness is something that only you will be able to judge. Yes, it will take significant soul searching, ideally by engaging the help of an objective third-party with proven success in helping business owners face up to this critical question. Sometimes letting-go of an effort that has been all-consuming may be borderline traumatic. That means knowing specifically your plan for "life after entrepreneurship".
You will find a number of emotional issues will surface … some prior to the sale of your business and some that will occur after you have left the closing table. In our work helping business owners through the sale process, we've encountered the following … perhaps some or all you will identify with.
* What effect will sale of the business have on my family?
* Are there family members involved as owners and/or employees who must be considered?
* What will "life-after-business-ownership" be like?
Takeaways
Together with you, we'll tackle the questions, concerns and anxieties referred to above. That said, the priority issue to address is "Are you genuinely ready to sell?" Said another way, are you clear on why you're prepared to make that decision and take the steps necessary to prepare your business to sell at peak sale value?
You have a lot invested both financially and emotionally. So, please be brutally honest in your self-examination of preparedness and objective decision-making to commit to this life-changing passage.
Pause for Brief Commercial: Enhance your soul searching … engage the confidential help of a guide with proven, multiple successes to help you develop and execute your plan for "life after entrepreneurship".
Rich-Biz Brokers & Advisors can help you …
… as we have many business owners in a variety of industries.
Business Owners and Trusted Advisors Contact us.
We'll respond promptly for a no-cost consultation.
In our next issue, be sure to see answers to "Will Your Business Be Ready to Sell?"