Planning … to Prevail and Win Peak Sale Value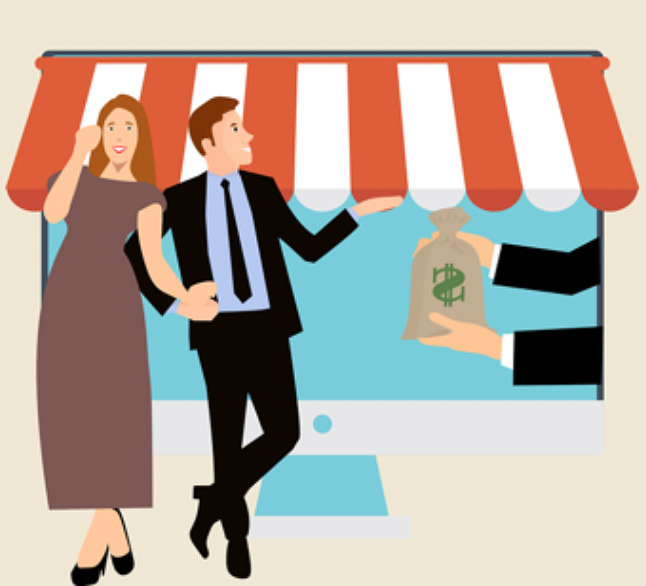 You've known one or more business owners who "cashed out" and enjoy a more than comfortable financial cushion … or at least you've heard about those successes. With few exceptions, the reason behind those economic triumphs is not just luck. Invariably, it was a series of conscious actions specifically designed to prepare the business to sell at peak sale value.
So, what does this process look like. There are several elements to consider … emotions, optics, organization, operations, buyer profile and value … all as a preface to promotion and sale. Let's take a look at each.
Emotions:  You will find that a number of emotional issues will surface … some prior to the sale of your business and some that will occur after you have left the closing table. In our work helping business owners through the sale process, we've encountered the following … perhaps some or all you will identify with.
Why do I want to sell the business?
What effect will sale of the business have on my family?
Are there family members involved as owners and/or employees who must be considered?
What will "life-after-business-ownership" be like?
Optics:  As the old saying goes, "You only get one chance at a first impression." That certainly holds true in the sale of your business … so capitalize on a potential buyer's first impressions. Start with an objective view of how your business looks inside and out to a prospective buyer … to borrow from the world of residential real estate, be sure you project an attractive image of curb appeal. Some things to assess:
Do you need to deal with any external "clean-up, paint-up, spruce-up" visual impressions?
Does the interior of your facilities look professionally maintained?
Do you and your staff dress appropriately for the business you are in?
Does equipment and furnishings appear in good condition and functional?
Organization:  Beyond the optics, potential buyers will want to drill down to evaluate the workings of your company … how it is run and who are the key players.
Are you and any other owners critical to the operations of your company? The more valuable the current owner(s) are to your company, the less valuable the company is to a prospective buyer.
Is more than 10% of your revenue dependent on any one person and/or operations based on one individual's talents?
Does your company culture project a collaborative employee environment?
Operations:
Are your books and records accurate, verifiable and up-to-date?
Demonstrate profitability.  Buyers seek a company with sustainable financial health that will deliver a return on their investment (ROI).
Are your policies and procedures written, regulatory compliant and up-to-date?
Do your production and administrative systems maximize the efficiency, effectiveness and profitability of the company.
Buyer Profile:  While there are two broad categories of business buyers … financial and strategic … your potential buyers will likely be the former. Financial Buyers are investors/operators interested in the profitability, cash flow and future exit opportunities of buying your business. Their assessments of your business may include the potential to grow cash flow through revenue enhancement and expense reductions.
Value:  The value of your company is "in the eyes of the beholder". That means what a qualified buyer is willing to pay, not what you would like to walk away with from the closing table. Said another way, please don't start your sales-price thinking based on your preferred retirement lifestyle. The place to start is with a third-party valuation by a professional to identify an objective value or range in value fo your company.
Promotion and Sale:  At this point, you probably are convinced that tackling all of the foregoing is at best, daunting. Additionally, accomplishing these tasks brings you to the promotion and sale of your business … not a simple undertaking.
It's likely you've come to two conclusions, and rightfully so. You're too busy to prepare for the sale of your business and to sell your business on your own.
You already have a full-time job running the very business you seek to sell. The highest and best use of your time is "stick with the knitting" to enhance peak sales value. That points to the need for expert advice and execution by a proven advisory and business broker resource.
A competent business advisory/broker resource will help you sell your business today if that is your goal. Moreover, employing its advisory services, a full-service resource will work with you to groom your business for future maximum curb appeal and peak sales value. And at the forefront, a competent resource will not offer a one-size-fits-all formulaic approach … your company is unique and advisory services must be tailored accordingly.
OK. Let's look at the process of selling your business and the 4-step fulfillment a proven advisory and business broker resource will deliver.
Preparation:
Choose and monitor a proven expert valuation firm.
Profile your company's processes in marketing, sales, pricing and customers.
Target those elements that need attention to enhance the intrinsic value of the company.
Determine best transition strategy – family/employees/outside buyers.
Initiate plans for the company to be in peak condition both operationally and profitably.
Create a listing agreement which describes the company – anonymously, of course.
Partner with key trusted business advisors as necessary to best serve your needs.
Promotion:
List the company for sale through a wide-spread local network and national contacts.
Promote the value proposition of your business to sales network resources.
Be the initial point of contact for inquiries and screen prospect introductions.
Participation:
Qualify buyer prospects to interview
Help to determine best potential buyers
Coordinate due diligence of qualified buyers
Manage negotiations
Assist with closing the sale
Post-sale:
Post-sale advice, guidance and exit-strategy counseling.
RichBiz stands ready to help? Just give us a call or drop an email.

We'll respond promptly.