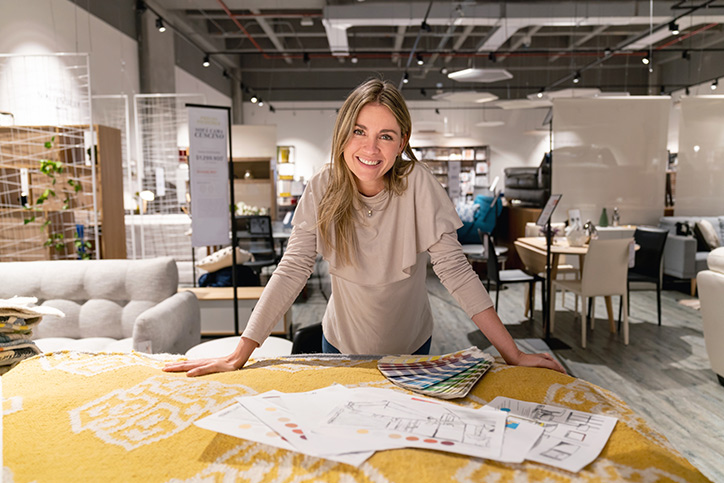 SO YOU MAY WANT TO SELL YOUR BUSINESS SOMEDAY
When You Seriously Set a Date to Sell … Here's What to Do to Get Ready!
Let's start with a brief lesson from the world of real estate selling… Curb Appeal.

If you put your home on the market, your real estate agent will start with a litany of recommendations to increase the visual appeal of your house from the street. Objective: Capitalize on a potential buyer's first impressions. Success in that exercise in optics will dictate whether there will be any next steps in the sales process … a deep-dive into the details of the property.
Likewise, selling a business embodies an element of curb appeal … one that extends far beyond the view from street level. Your company must project its image as a marketable package.
Note: The value of your company is "in the eyes of the beholder". That means what a qualified buyer is willing to pay, not what you would like to walk away with from the closing table. So let's prepare a roadmap of "getting-ready-to-get-ready" to prepare your business for sale at peak value.
 Your job is to scrutinize what your business looks like inside and out … to a prospective buyer.
Your Company's Curb Appeal
Go through a quick visual inventory of what your business looks like inside and out. Anything other than what you'd be proud to present to houseguests at your home needs immediate remedial attention.
How are you and your staff dressed … uniform shirts with company logos, professional business casual? Project an appearance that says to a potential buyer, "They take pride in this company, so it must be a good one." While there's more to curb appeal than just physical appearance, it's a good place to start!
An Objective Analysis of Your Business' Value
The beginning of your sale process is a third-party valuation by a professional valuation expert. This step will set the stage for your realistic expectations of an objective value or range in values. The valuation will support evidence of the financial health of the company and its being a viable entity without you, the current owner, on board.
Once the valuation is completed, your asking price will reflect the optimum sale price that the market is likely to bear. By the way, the dollar figure at sale is likely to be more or less than your asking price depending on the buyer. For example, if your company is viewed as a strategic purchase by a competitor or larger company seeking to diversify, you may enjoy a sale price at a premium over and above your asking price … especially if there are competing bids.
Get Your House in Order
Very Important: You must be able to demonstrate that your business is not dependent upon you being present. If the business is "you" it has little or no purchase-appeal to most buyers … with the possible exception of a strategic buyer … an extremely rare possibility.
Your books and records, written policies and procedures must be in place – legal, regulatory compliant and up-to-date. Additionally, you should be able to point to proven systems maximize the efficiency and effectiveness of the company, its appeal to customers and ability to continue to grow via in-place marketing and sales strategies.
To return to the real estate selling parallel, potential buyers will insist on a look at the condition of every room, closet and fixture of your business selling offer. So be ready for what will surely be a fine-tooth-comb examination of the following six major drivers of business value and evidence that your business operates with smoothness, accuracy, clarity, efficiency, quality and profitability.
Company Organization
Books and Records
Systems
Policies and Procedures
Personnel and Clientele
Marketing and Sales
Incomplete or negative responses will forfeit to "Caution" or "Do Not Proceed" in your buyer's analysis. 
1)   Company Organization: Guiding Principle … The more valuable you are to your company, the less valuable your company is to you. A telling question for you to ask yourself, "Would my business survive for 90 days without me?" If not, develop and execute a plan to ensure your business will successfully prevail without you at the helm.
2)   Books and Records:  Are your financial records complete, accurate and up-to-date? Are personnel records fully documented and compliant with federal, state and local employment requirements? Are licensing, continuing education or other legal issues compliant with industry, professional and legal constraints?
     3)   Systems- Repeatable, Efficient Processes … Do They:
Improve top-line performance?
Meet customer expectations?
Develop consistent results?
Engage employees with guidance, direction, and expected results? 
Reduce costs and improve profits?
     4)   Policies and Procedures … Are They Written, Up-to-Date and Available to Staff:
Human Resources?
Operations?
Marketing?
Sales?
Communications?
     5)   Personnel and Clientele … Is There Written Documentation to Support:
Staffing procedures – acquisition through termination?
Personnel development, training, career path development?
Management nurturing, motivating and enhancing employee engagement?
Supervision and evaluation by management to recognize strengths and improve performance?
     6)   Marketing and Sales … Does Marketing Support Sales Goals With:
Stated marketing strategy?
Written marketing plans for current and ensuing 2 years?
Specific target outcomes for marketing campaigns?
Evaluation of marketing efforts vs. sales results?
One Final Thought
Once an interested potential buyer is comfortable with your answers to the above critical concerns, there is another key consideration that is likely to surface. "What changes could I make to enhance revenue, streamline operations and improve the company's bottom-line?"
It may not be voiced to you, so anticipate it as a key decision point in the buyer's mind to proceed with an offer or not. Up until this point, you've put your best foot forward to emphasize the value proposition of the sale. Initiating a discussion of how the business asset may be further enhanced by creative "tweaking" may propel the sale across the finish line.
Takeaways
We've covered a lot of ground and you may be left with the feeling that all of this is somewhat overwhelming. Not to worry … that's a typical reaction which mellows out when you know that there is help available.
That's where we come in … to help you decide on the best exit-strategy via sale or succession planning. You and your business are unique. There are no one-size-fits-all solutions. Together, we will work with you and deliver action-oriented business advice to maximize your company's value and promote its sale through our local and national network of qualified buyers.
We will help! Just give us a call or drop an email. We'll respond promptly!