Promoting the Sale of Your Business
Visibility … Both Private and Public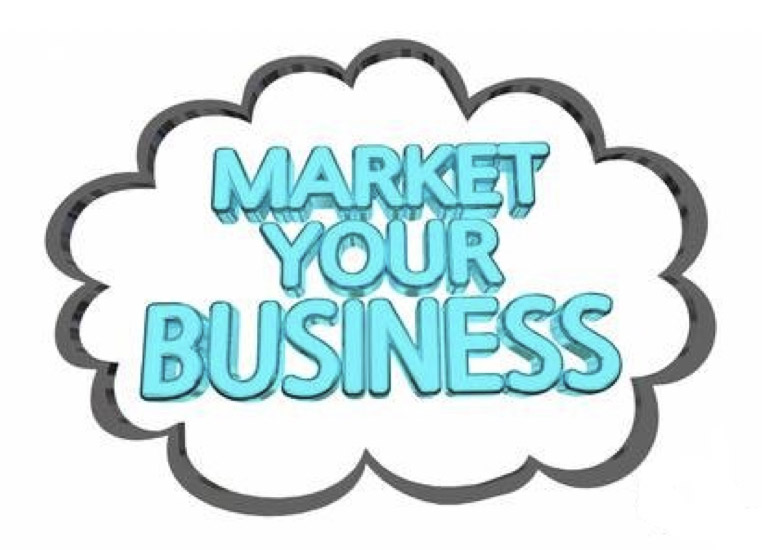 Having read this far in this series, you've made the commitment not to fall victim to being one of the 70% of businesses that are shuttered … not sold. So far, together we've talked through the first two of the 4-Ps of getting ready… Planning and Preparation. In this article and the following, we'll deal with the third 'P' – Promotion.
Here's a quick recap of the 4-Ps outline and links to further refresh memory or initiate understanding.
Ready to go now … advice and tactical assistance to execute
Will sell … need to decide when; financial realities; emotional readiness
Transition/exit strategy planning options … family; employee purchase; financial buyer; strategic buyer
Preparation 1 and Preparation 2
Viewing your business through eyes of buyer
Curb appeal … facilities; staff; etc.
Less visible, but critical issues to address … 6 Drivers, etc.
Pricing … realistic based on third-party evaluation
Promotion
Not a DIY effort
Choosing expert advice and sales partner (R-B); proven track record;
Aggressive, but anonymous exposure to potential buyers
List the company for sale through wide-spread local network and national contacts
Post Sale
Post-sale advice, guidance and exit-strategy counseling.
Promotion (First Installment)
The word "promotion" prompts thoughts of aggressive and highly visible marketing efforts. That will come, but it's important to recognize that strategic timing of your and your company's visibility in the sales process will dictate success in enjoying peak sale value.
Once you've made the decision to sell, you are likely to feel that time is of the essence. That said, the adage "patience is a virtue" should be your guiding principle. The sale of your company will take time … how much will be a function of your attention to preparedness – the topic of this article. You'll want to ensure that you pave the way for peak sale value by positioning your life's work in the most attractive possible light.
So, visibility should be of the private nature enlisting the aid only of "need-to-know trusted" advisors. Here's a list of likely candidates … you may have others to add or edit.
CPA
Attorney (with proven experience in business sales transactions)
Family
Financial Planner
Business Broker
You may be tempted to include one or more trusted key employees to this list. Don't! Save that decision for the next stage … when you launch public visibility of your intent to sell.
Note: At this stage, your critical mission is to keep the company running. Dealing with your advisors is likely to be distracting and time consuming. You are well advised to choose a coordinating guide to minimize your personal involvement and ensure that each advisor's efforts are in synch with the timing and structure to sell. Rich-Biz Brokers & Advisors, LLC is your resource.
Back to the issue of visibility and "need to know" … consider this list of folks that you must avoid openly disclosing your intent to sell … until you are absolutely ready to do so … or perhaps only when the sale is completed.
Customers
Suppliers
Landlord
Competitors
Social contacts
Neighbors (Business & Residential)
Networking Groups
Employees??
Note: Employees … to tell or not to tell. Key employees may help with the sale by meeting with buyers to add understanding of the company's potential. Enlisting their aid is not without risk … no matter their up-front commitment, employees may opt in favor of "enlightened self-interest" and seek greener pastures.
Ready … Fire … Aim Is Not a Winning Strategy
Delays kill deals, so together, we'll help get your house in order by assembling all the items that a potential qualified buyer will likely request. The result of our joint efforts will be a summary book of your business as a source document for buyer inquiries.
The content of your "book" will be based on our years of providing advisory services to both sellers and buyers of businesses … a success checklist – the Six Major Drivers of Business Value. When all are in place and "flying in formation" a peak-value sale is the dominant result.
Demonstrating that all six drivers are in-place and fully operational positions your selling proposition head and shoulders over other possible acquisition candidates being considered by a buyer.
The Six Drivers of Business Value
Here are the six drivers.
Company Organization
Books and Records
Systems
Policies and Procedures
Personnel and Clientele
Marketing and Sales
Your attention to each of these drivers will demonstrate to buyers that your business operates with smoothness, accuracy, clarity, efficiency, quality and positive results.
Click here for a complete description of the above listed critical drivers that demonstrate the value of your business. These are essential for you to complete during this the private profile of visibility.
OK … now you know what to do, so get to it! There's much to be accomplished, but you are not alone. Rich-Biz Brokers & Advisors, LLC is your resource to help.
Takeaways
Next issue, we'll concentrate on the public profile of visibility in your efforts to enjoy the benefits of peak sale value of your business. Together, we will work with you and deliver action-oriented business advice to maximize your company's value and promote its sale through our local and national network of qualified buyers.
We will help! Just give us a call or drop an email. We'll respond promptly!
Note: Be sure to check out our next issue for the second of two installments on Promotion to sell your business.