Fourth in a Series … Click Below to Review the First Three
First in Series | Second in Series | Third in Series
Business owners …
Welcome to the fourth installment on how to position your business to sell at peak value.
If you are a small business owner with $750,000 – $35,000,000 in annual revenue and ready to sell be sure to read the prior installments to study what you need to know about the 4-Ps of getting ready – Planning, Preparation, Promotion and Post-sale guidance.
When You Seriously Set a Date to Sell … Here's What to Do to Get Ready!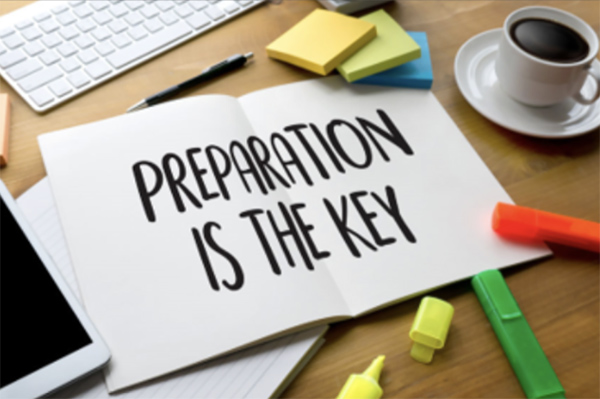 In this issue, we'll deal with the first of two articles on the critical need for Preparation. You'll learn in detail:
Viewing your business through eyes of buyers
Curb appeal … facilities; staff; etc.
Seeking guidance
Pricing … realistic based on third-party evaluation
Less visible, but critical issues to address … 6 Drivers
Appealing to Buyers' Optics
There are two broad categories of business buyers … financial and strategic. Click here for a more detailed description of both classes. While each has its own evaluation and decision-making criteria in selecting a candidate for purchase, there are certain conditions that all buyers will scrutinize.
Your job is to inspect what your business looks like inside and out … to a prospective buyer.
Let's start with a brief lesson from the world of real estate selling … Curb Appeal.
If you put your home on the market, your real estate agent will start with a litany of recommendations to increase the visual appeal of your house from the street. Objective: Capitalize on a potential buyer's first impressions. Success in that exercise in optics will dictate whether there will be any next steps in the sales process … a deep-dive into the details of the property.
Likewise, selling a business embodies an element of curb appeal … one that extends far beyond the view from street level. Your company must project its image as a marketable package. Conduct a visual inventory of what your business looks like inside and out. Are there "clean-up, paint-up, fix-up" issues to be dealt with? Anything other than what you'd be proud to present to houseguests at your home needs immediate remedial attention.
How are you and your staff dressed … uniform shirts with company logos, professional business casual? Project an appearance that says to a potential buyer, "They take pride in this company, so it must be a good one."
While there's more to curb appeal than just physical appearance, it's a good place to start! As the old saying goes, "You never get a second chance at a first impression".
Sticker Shock Will Drive Buyers Away
Reality check! What do you have to sell and at what price?
Note: The value of your company is "in the eyes of the beholder". That means what a qualified buyer is willing to pay, not what you would like to walk away with from the closing table.
Early on, engage a third-party valuation by a professional valuation expert. This step will set the stage for your realistic expectations of an objective value or range in values. The valuation will support evidence of the financial health of the company and its being a viable entity without you, the current owner, on board. This will help you identify worth as perceived by potential buyers.
Once the valuation is completed, your asking price will reflect the optimum sale price that the market is likely to bear. By the way, the dollar figure at sale is likely to be more, or less than your asking price depending on the buyer. For example, if your company is viewed as a strategic purchase by a competitor or larger company seeking to diversify, you may enjoy a sale price at a premium over and above your asking price … especially if there are competing bids.
Obtaining a valuation by a proven expert will help to answer another insightful question when it comes to how much your business is worth. When! … today or at a future date? Many times, following a thorough analysis of the considerations presented in this series of articles, the right call is to decide on a realistic target date to "get your house in order" and seek to enjoy peak sale value.
Seek Professional Guidance for Preparation and Sale (not DIY!)
In evaluating resources for help in navigating the shoals of business transition, certainly your trusted advisors … accountant, attorney, financial counselors … must be part of your planning team. The next question is how to "keep all those aircraft flying in formation".
Of course, it will require a central coordinating entity. That function is not likely to be fulfilled by you. You already have a full-time job running the very business you seek to sell and most likely lack the experience. That points to the need for expert advice and execution by a proven resource that delivers both advisory and business brokerage services.
A competent business advisory/broker resource will help you sell your business today if that is your goal. Alternatively, a full-service resource will work with you to groom your business for future maximum curb appeal and peak sale value. Additionally, a proven resource will not offer a one-size-fits-all formulaic approach. Your company is unique and advisory services must be tailored accordingly.
Takeaways
Rich-Biz Brokers helps sellers and buyers of businesses … with motivation driven by an alarming statistic. The fact is that 70% of small businesses are never sold … they just close. The upshot is business owners and their families in Central Virginia are in financial jeopardy. So back to our motivation … to enhance the financial well-being of this at-risk group to avoid becoming one of the 70%.
In large measure, the reason so many businesses are not sold – but shuttered – is a lack of planning and preparation. And that's fully understandable when small business owners are faced with the daily challenges of generating revenue, juggling inventory, customer satisfaction, employee relations and the pursuit of profit to survive.
R-B's mission is to financially enrich small business owners and their families through sale-of-the-business Planning, Preparation, Promotion and Post-sale guidance … the 4-Ps.
We will help! Just give us a call or drop an email. We'll respond promptly!
Click Here: Access more insight to prepare your business for sale and enjoy peak sale value.
 Note: Be sure to check out our next issue for the continuing installment on Preparation to sell your business.