OK … let's all 'fess-up to the fearful question … "How long will the pandemic last?"
Answer: The experts … the CDC, WHO plus local and federal officials profess absolutely no idea of the potential, severity or possible re-occurrence.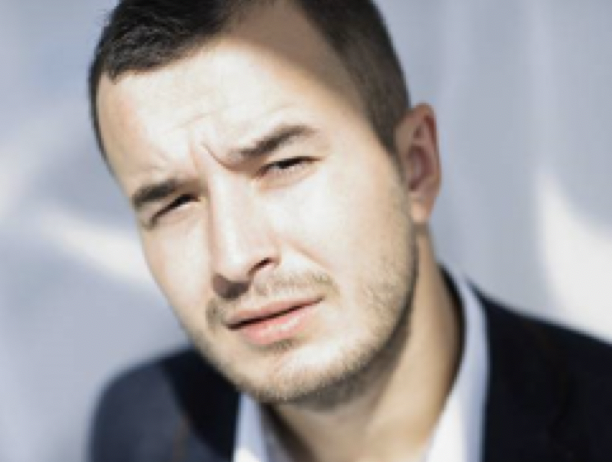 That's not an attempt at panic … just an acknowledgement of the presence of the C-19 "elephant in the living room". It's there. It's impacting small businesses (yours and ours), and is likely to continue for some indeterminate period. Now what can we do about it?
In this article, we'll share positive moves to help minimize your losses and otherwise protect yourself, your loved ones and employees. Additionally, it's critical to maintain open lines of communication with your customers, key prospects and referral resources.
Please consider the following ideas as a genuine effort on our part to demonstrate concern for business owners who are overwhelmed and unsure of what actions to take. We've been there and found these proactive steps to be a helpful starting point as we navigate these uncharted waters.
Start With … Take Care of You!
Every time we fly, flight attendants remind us of the Oxygen Mask Rule: "Should the cabin lose pressure, oxygen masks will drop from the overhead area. Please place the mask over your own mouth and nose before assisting others."
There's a reason for the underlined text. Without you at the helm, others who depend on your leadership will falter … and your business will suffer even greater trauma. You've always dealt with the stress of managing your small business. Admittedly, anxiety levels have spiked, so seek and execute ways to alleviate elevated emotional responses. Increasingly, it appears we may be facing a marathon … not a sprint … so get in shape and stay in shape.
Click here for 5 Ways to Manage Your Anxiety During the Coronavirus Outbreak.
Assess your own personal risk for contracting the coronavirus.
Limit your coronavirus news consumption … ranging from real to imagined to misleading
Accept that it's totally OK to be worried about the coronavirus outbreak.
Follow the correct preventive methods to protect against the coronavirus.
Remind yourself that you're doing the best you can in this situation.
Above all, stay in touch with people. Talk to friends and family. Reach out to friends or professional colleagues.
Seek and Apply for All Government Coronavirus Financial Aid
Earlier this year, Congress passed the CARES Act to provide financial aid to individuals and businesses. While the provisions of the Act have expired, many experts consider it likely to be reinstated in some form. The original bill provided for:
Individuals
One-time stimulus payment
Expanded Unemployment Benefits
Evictions Moratorium
Businesses
The Paycheck Protection Program ("PPP"), revised by the Paycheck Protection Program Flexibility Act (PPPFA)
Employee Retention Credit
Paid Sick Leave Credit & Family Leave Credit
In the absence of immediate Congressional action to reinstate economic assistance, President Trump signed multiple executive actions  intended to help people struggling financially due to the coronavirus pandemic. There are four major provisions of the executive order:
Suspension of payroll taxes;
Federal unemployment payments of $400 a week (a $200 cut from the previous $600)
Deferrals on student loan payments through the end of the year
Efforts to minimize evictions at federal housing.
Notably: The order does not include another round of stimulus payments.
There is broad concern that implementation of the executive order will be delayed, and that Congress will reconvene to pass legislation that will re-install financial aid to individuals and employers negatively impacted by the C-19 pandemic. Stay aware of developments that will benefit your business.
Be Proactive in Meeting the Coronavirus Challenge
Encourage calm by communicating with employees and customers about your actions to ensure your products and services are being delivered with diligent attention to cleanliness and hygiene.
Prioritize safety as the number one priority.
Implement CDC-recommended precautions in your business asap.
Tell your customers what you are doing to keep them safe doing business with you.
Employ Technology
If your products/services are a "fit", offer them online.
Offer takeout or curbside pick-up when requested via email or text.
Video conferencing for consultative services is readily available and affordable.
Maintain a Strong Marketing Presence
Update your website homepage
Update all your business listings (most importantly, Google My Business)
Send informational messages to your customers, key prospects and referral resources.
Offer discounts or other promotional appeals.
Post an update on your social media channels … Facebook, LinkedIn, others.
Maintain visibility by contributing time or tangible items to community efforts.
Staffing Actions
Make every attempt to keep everyone aboard.
If staff must be cut, first try to limit hours.
Prepare and maintain a safe working environment based on CDC-recommended precautions.
Consider cost savings and increased productivity for staff to work from home.
At the very least, stay in constant contact so you can retain employees when all this is over.
Summary
We started this article acknowledging that we are business owners and perhaps like yourself have felt overwhelmed by the ravages of this unexpected pandemic. Hopefully, we've communicated our heartfelt empathy for all business owners and offered a few proactive measures to meet and prevail in this crisis.
Our open-ended invitation to you. We've dealt with the realities of the pandemic with many business owners. You may find a confidential, no obligation chat to be helpful.
It never costs anything to talk.  Don't hesitate! Contact Wayne Bullis, Managing Partner
Phone: 804.217.8354
Email: wayne@richbizbrokers.com