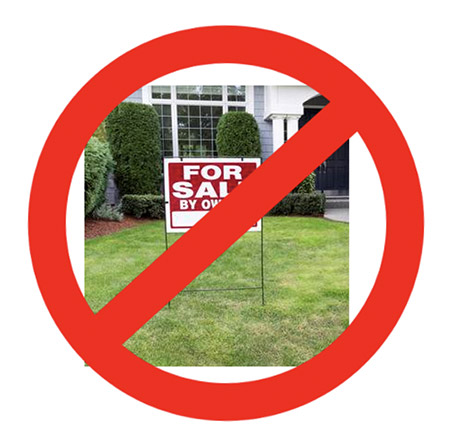 Jack and Phil, fast friends since pledging for the same college fraternity years ago, just stepped on to solid ground after an enjoyable and successful day fishing on the Chesapeake Bay. After freshening up, the two buddies began their drive back home.
Not far into the trip, Jack shared with Phil that he has been working hard to position his company for sale. With the help of trusted advisors, he felt confident he had his "ducks in a row" by orchestrating the Six Major Drivers of Business Value:
Company Organization
Books and Records
Systems
Policies and Procedures
Personnel and Clientele
Marketing and Sales
Jack followed the guidance provided by advisors who are experienced in demonstrating to buyers that his business operates with smoothness, accuracy, clarity, efficiency and profitable results.
Now the conversation turned to Phil's financially successful sale of his business two years ago. While Jack was self-assured that his business was positioned to be sold, he asked Phil's advice on next steps. Jack had always been a self-starter and was leaning toward a DIY effort.
A big part of his concern was the potential of incurring a fee paid to a business broker.
Phil's counsel was to absolutely enlist the aid of professionals who understood Jack's industry, had the resources to devote a full-time effort to promote and sell the business through a local and national network of qualified buyers. Phil's advice boiled down to, "You'll only sell it once … do it right!" Here's a recap of Phil's advice.
You're Too Busy to Sell Your Business
You already have a full-time job running the very business you seek to sell. "Stick with the knitting" to maintain and enhance the value of your salable asset. Your critical mission is to keep the company running! Said another way, you are expert at your business … sales, customer relations and operations … with no experience in marketing and selling your life's work. A capable business broker fills that void and frees up your time to maintain attractive optics for potential buyers and ensure peak sale value.
Selling Your Business is Not Like Selling Your Home
Sticking a "For Sale By Owner" sign in your front yard may be a strategy to sell a house. When it comes to selling your business, you want to be selectively visible … and that's best accomplished by enlisting the aid of a capable business broker. If you, as owner, are perceived to be the selling point of contact … it's likely to raise a red-flag generating a negative ripple-effect with customers, suppliers, landlord and employees. Additionally, competitors may have a "field day" in attempting to convert your best customers as their prime prospects.
A business broker with a proven track-record of success will promote the sale of your business discreetly and confidentially with buyers who are pre-screened as qualified candidates. That pre-screening process will include an assessment of suitors' ability to financially qualify to meet your sale price expectations. Additionally, the broker relieves your time by acting as quarterback to coordinate the efforts of your other trusted advisors who are key to implementing the sale … CPA, Attorney, Financial Advisor, etc.
Brief Commercial:  A unique plus in working with Rich-Biz Brokers & Advisors, LLC is their providing a Broker's Opinion of Value to determine your listing price. This presents an objective value or range of value to better qualify prospects.
All Buyers Are Not Your Buyers
A competent business broker will help you understand the significance of the three distinct types of potential buyers … each with their own set of evaluation criteria when considering an acquisition.
Strategic Buyers are typically companies that currently operate in your industry and understand your business. Their interests are usually to gain market share and increase sales by eliminating you as a competitor. Alternatively, strategic buyers also may be seeking to enter your market and/or diversify their products or services.
Employees are often potential buyers and a popular, preferred option for business owners. A trusted, seasoned and capable management team with entrepreneurial aspirations can be an excellent candidate to carry on the business.
Private equity buyers … include private individual buyers/investors and funds that directly purchase closely held companies.
Together you and your business broker will agree on the preferred choice of these three audiences to showcase your company.
Don't Risk An Emotional Roller Coaster
In looking back at his own experience in the sale of his business, Phil shared with Jack that employing his business broker was a godsend in avoiding the emotional upheaval he otherwise would have suffered had he chosen the DIY route.
It was difficult enough parting with his life's work … sort of "seller's remorse" … albeit short-lived. He's not sure he would have enjoyed a successful sale if he had to deal with impersonal people and examinations of his "baby". The broker's frame of reference is objectivity with a laser focus to deliver a sale at peak value with no emotional baggage as barriers to that effort.
Scope of Work … Not to Be Underestimated
Phil continued with his support for employing the confirmed expertise of a capable business broker by outlining his experience with the steps involved in the sale of his business … and universally present to one degree or another in the sale of all businesses. He reported 10 steps in the sale process.
Brokerage Agreement
Business Information Development
Valuation
Listing Agreement
Listing Locally and Nationally
Vetting Responses/Interest
Due Diligence
Sale Agreement
Closing
Transition.
Phil emphasized that each step has its own components. Sometimes the process moves quickly. At other times there may be the unexpected to be overcome. Clearly, negotiations, timing and patience were needed to ensure an effective, beneficial and lasting sale.
The broker undertakes responsibility for all the above and is compensated fairly for a sale at peak value.
Takeaways
We agree with Phil …
"You'll only sell your business once … do it right!".
That's where we come in … to help you decide on the best exit-strategy via sale or succession planning. You and your business are unique. Together, we will work with you and deliver action-oriented business advice to maximize your company's value and promote its sale through our local and national network of qualified buyers.
We will help! Just give us a call or drop an email. We'll respond promptly!
Click Here: Access more insight to prepare your business for sale and enjoy peak sale value.
Note: Be sure to check out our next issue – Post-Sale Guidance … Life After Your Sale.