Rich-Biz Brokers & Advisors, LLC, in cooperation with Bleakely Financial Group, recently conducted a free, informative 1/2-hour long Webinar exploring the critical issues business owners must address when preparing to sell their company.     Click here to view this Webinar.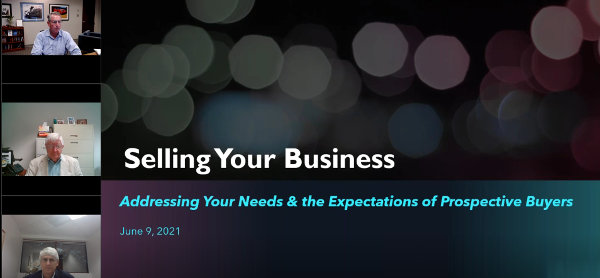 Topics covered include:
Why do you want to sell your business?
What should you expect during the sales process?
When should you sell your business?

Are you, the owner, ready to sell?
Is the company ready?
Is now a good time to sell?

What happens after the sale that you need to plan for before the sale?
What will prospective buyers be looking for, and what factors create a peak sale?
Why would a business owner want to work with a business broker when he/she could save the success fee and sell the company themselves?
Is there any way to avoid or reduce income taxes on the sale of the business?
To learn more about these and other considerations to bear in mind when contemplating the sale of your business, contact Rich-Biz Brokers & Advisors, LLC, the premier business owner's resource for optimizing peak sale value in Central Virginia.